This upcoming season, the South Lyon Junior League has partnered with the VFW Hall and Project Homezone. Project Homezone is a non-profit organization that houses six homeless veterans and provides them with the tools they need to get back on their feet. As different men are constantly cycling in and out, they go through basic household items at a faster rate. With the help of our large SLJL family, we are hoping to provide them with the products that we often don't realize we use on a day to day basis. The products needed are: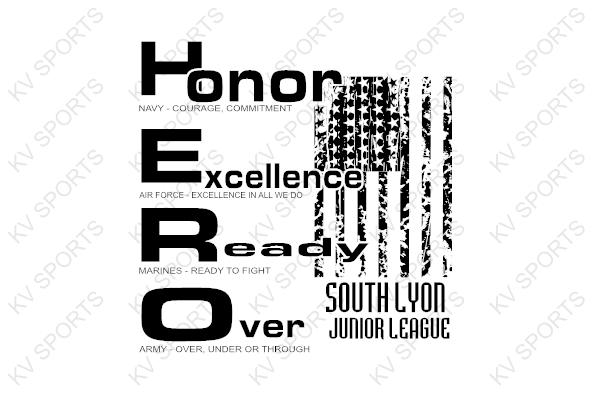 Paper Towel
Laundry Soap
Dish Soap
Toilet Paper
Bowl Cleaner
Cleansers
Toothpaste
Toothbrushes
Dental Floss
Bath Soap
Shaving Cream
Razors
Q-Tips
Laundry Baskets
Wash Cloths
Bath Towels
Shampoo
Conditioner
Lotion
Coffee
Coffee Filters
Canned goods (non expired)
With the help of one of our own 10U Thunder players, Jack Cumberland, we have designed a logo that will be printed on all the t-shirts. Items will be available for sale soon.